Why India's core healthcare startups haven't received much funding
India has 1.5 billion people, and they fall sick (Lord forbid). It's a pain. However, while India's startup revolution has transformed retail, automobiles and other consumer segments, core healthcare remains relatively untouched.
India's IT cities like Bengaluru, Hyderabad and Gurgaon are becoming boomtowns for healthcare start-ups, and with investors willing to fund dreams, there seems to be an interest in the space. However, this is limited to preventive healthcare, fitness bands and patient awareness. We're talking about 'tech-enablers' for healthcare, like Practo, Lybrate and the rest.
Venture funding in healthcare globally reached a record $4.5 billion in 302 deals in 2015. With a four-fold hike from 2011, you'd expect the world's newest startup hub to be churning out health startups like…
Transform talent with learning that works
Capability development is critical for businesses who want to push the envelope of innovation.
Discover how business leaders are strategizing around building talent capabilities and empowering employee transformation.
Know More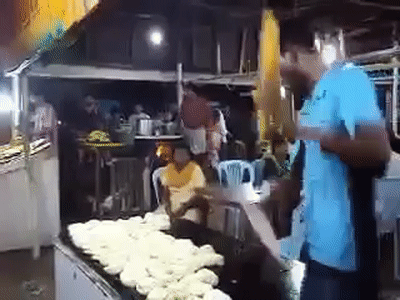 That's not happening. Business Insider sat down with
Vipul Jain
, CEO and founder of
Advancells
to understand why. His startup Advancells is into fighting diseases with stem cell therapy.
Why hasn't India seen more core healthcare startups?
Medicine and
healthcare startups
fall under two categories – research-based ones that make new medicinal products or ones that use existing tech.
The top 5/10 pharma companies hog all the innovation in the first category. That's because this is a capital-intensive space that needs years of investment before reaping profits. It's not easy for a startup to have access to that kind of capital, research facilitates or talent.
You haven't raised billions. How have you stayed afloat?
We're bootstrapping. We started off with a lab that can do basic research, and started importing tech from the US and Switzerland. As the cash flow increased, we started investing in our business.
Obviously we could have done things faster if we've had access to a larger fund pool. However, this is a field where sustainability is the key motivating factor.
How can VCs boost core healthcare startups?
To invest in a research-based healthcare startup, the VCs mindset has to change. They need to understand they're here for a long run. It requires a lot of patience and capital. There are few funds who invest in these areas, and they're usually ex-Pharma or ex-healthcare guys. They understand healthcare better than tech.
VCs have always invested in places where they can make money in 5-7 years. In medicine or healthcare, it takes 10-15 years to bring a product to the market. Sometimes after 8-10 years of research you still aren't able to make a product.
Do you have to be a Pharma/medicine guy to have a startup of your own?
You do need an experienced CPO or CIO. However, when it comes to running the business, you need someone who knows how to make money. Even in bigger companies across the world, you'll see a man's background is not always in line with his current position. It's not necessary.
True that if you're from medicine or pharma, you'll have a better idea of the field. For me, the idea came because I was in
healthcare marketing
for a while.
Am I better off with a pharma-based co-founder or CPO?
It all depends on the opportunity. However, in today's times, no matter what business you're in, you do need a lot of strong tech back-end.
What can the government do to help Pharma-specific startups?
We've been in active talks with several government agencies. They've been very forth-coming in their approach, and we expect some friendly policies by the end of the year.
Image Source